ComPlex Plastics

Serving the World
PRODUCTS LIST & TECHNICAL DATA
TUF Board®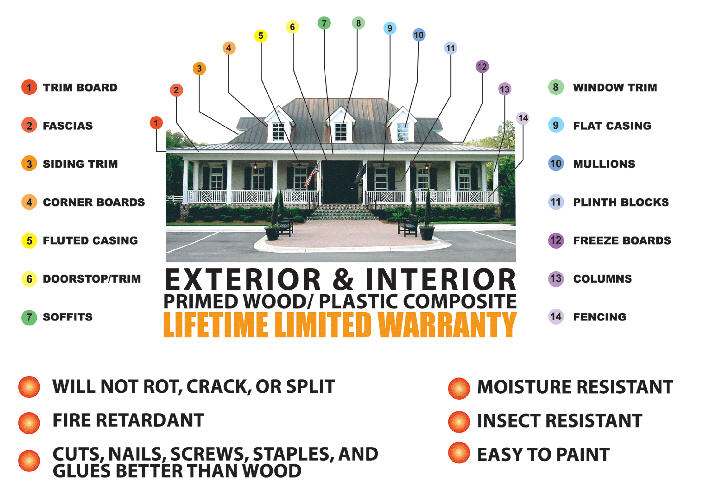 TUF Board®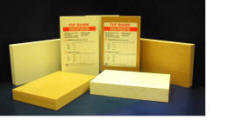 No glamour here! TUF Board® is cellular vinyl composite board. It is a perfect replacement for wood in most of non-stress-bearing applications. TUF Board® looks and feels like wood. It is better than clear and premium lumber. TUF Board® is similar to MDF because it contains a type of wood flour similar to that found in MDG, but MDF is 100% compressed wood flour whereas TUF Board® is primarily PVC.

Because the wood flour in TUF Board® is completely encapsulated by the PVC, this material will not swell, rot, or delaminate like wood, MDF, or MDO. It is lightweight, moisture resistant, resistant to many chemicals, and less susceptible to warping. The edges are much smoother than traditional EPVC, making it easier to seal and finish.

TUF Board® panels can be cut, machined, nailed, glued, and screwed just like wood. The panels can be finished with any good quality primer or paint, are fire resistant (UL-94 V0, 5V, HB), and exhibit much better machining qualities than wood. Available thicknesses: 16mm (5/8"), 19mm (3/4"), and 25mm (63/64").


RELEVANT LINKS
PRODUCTS LIST & TECHNICAL DATA

Telephone : NORTH AMERICA 1-888-PLASTIK or 1-800-363-2870

Telephone : INTERNATIONAL 001-514-696-6767

FAX : USA & CANADA (514) 696-2637
Comments & Suggestions : webmaster@complexplastics.com
Designed By Weblord Inc, (514) 696-2742 © 1996
Last modified: Wednesday, June 19, 2013 10:01 AM
DocRef_index.htm_051017_
_