ComPlex Plastics

Serving the World
PRODUCTS LIST & TECHNICAL DATA
Vinyl ( PVC ) Welding Curtains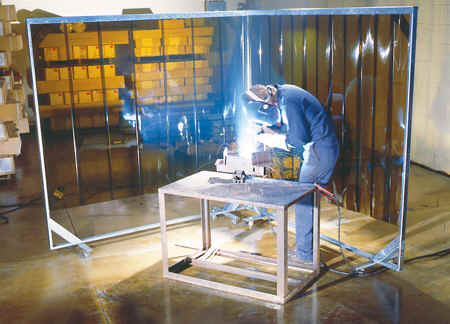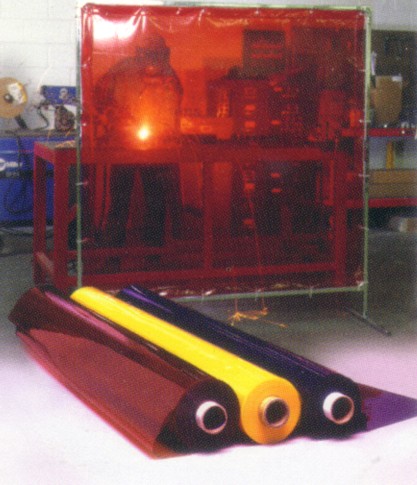 Blocks over 99% of UV radiation. Designed for welding booths as well as spraying, grinding, and sand blasting enclosures. This RESILON® Vinyl Strip is fire retardant, highly transparent, noise deadening - and prevents dangerous near UV and UV radiation from penetrating adjacent areas.

POLARIZED RESILON® Vinyl Strip also meets CPAI-84 and California State Fire Marshal requirements for flame resistance (sparks won't burn through).

It is not intended as a substitute for approved eye protection which should always be worn. Available in 80-gauge thickness in a strip width of eight inches, in colors of bronze, veri-orange and blue; or heavy duty 120-gauge thickness in a strip width of 12 inches in bronze. Available in flat only.
RELEVANT LINKS
PRODUCTS LIST & TECHNICAL DATA

Telephone : NORTH AMERICA 1-888-PLASTIK or 1-800-363-2870

Telephone : INTERNATIONAL 001-514-696-6767

FAX : USA & CANADA (514) 696-2637
WAREHOUSES IN MAJOR CITIES
Comments & Suggestions : webmaster@complexplastics.com
Designed By Weblord Inc, (514) 696-2742 © 1996
Last modified: Friday, December 02, 2011 09:29 AM
DocRef_050915_