CHINESE THERAPY ( BAODING ) HOLLOW METAL BALLS
PAGE 8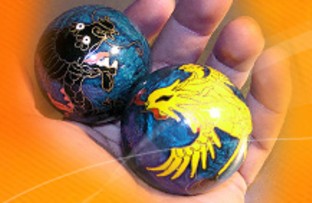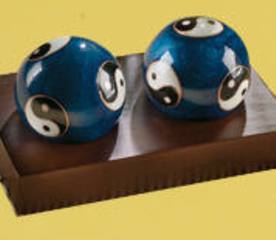 Worry Balls, Stress Balls, Relaxtion Balls, Melody Balls, Therapy Balls, Therapeutic Balls, Exercise Balls, Chiming Balls, Baoding Balls, Qigong Balls, Meditation Balls, Cloisonne Balls, Iron Balls, Miracle Balls, Reflex Balls, Baichi (valuable balls) & "Iron Balls"
AVAILABLE SIZES ARE :
.750" 1.00" 1.25" 1.50" 2.0" 2.25"
CUSTOM DESIGNS AND LOGO BRANDING IS ALSO AVAILABLE
ALSO AVAILABLE AS KEYCHAINS & PENDANTS
BAODING THERAPY BALLS ARE SOLD IN PAIRS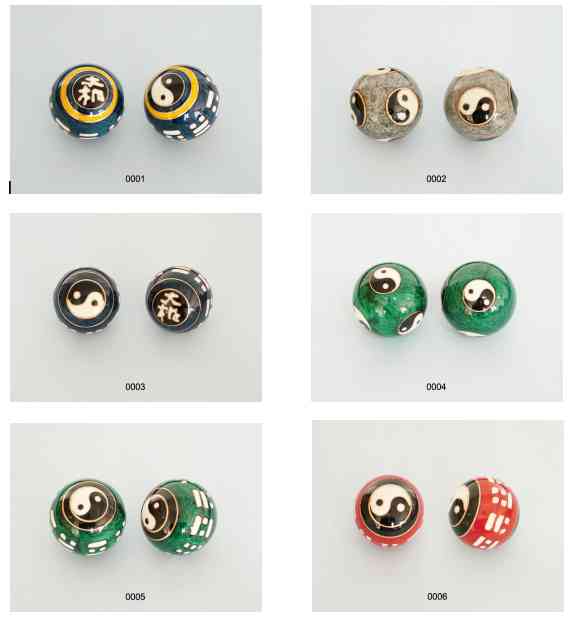 Note! ( 2MB Word Format )
If it appears as nothing is downloading, minimize your browser window as
a Password prompt screen may be in the background.
If you are prompted for User Name & Pass Word, Just Click "Cancel" and continue with download.
PAGE 1 PAGE 2 PAGE 3 PAGE 4 PAGE 5 PAGE 6 PAGE 7
TRANSPARENT COLORED BALLS IN SOLID ACRYLIC ( LUCITE PLEXIGLASS ROHAGLASS )
SOLID BALLS 1 OF 2 SOLID BALLS 2 OF 2
ACRYLIC CLEAR BALLS , SPHERES & GLOBES
ADVERTISING & SALES PROMOTIONAL ITEMS
CABOCHONS ( SOLID HEMISPHERES )
Gift Ideas Novekty & Sales Promotion Items,
LIGHT GLOBES, PENDANTS & SHAPES
PLAYPEN / PLAY PIT COLORED BALLS
PULL APART - HOLLOW - FILLABLE
SEAMLESS ACRYLIC POLYCARBONATE POLYETHYLENE GLOBES

Sales/Service Department
PRODUCTS LIST & TECHNICAL DATA
Telephone : NORTH AMERICA 1-888-PLASTIK or 1-800-363-2870

Telephone : INTERNATIONAL 001-514-696-6767

FAX : USA & CANADA (514) 696-2637
WAREHOUSES IN MAJOR CITIES

USA EAST COAST : info@complexplastics.com USA WEST COAST : mike@complexplastics.com

CANADA WEST COAST : bc@complexplastics.com CANADA EAST COAST : sales@complexplastics.com

Europe : europe@complexplastics.com Asia : asia@complexplastics.com Middle East : MiddleEast@complexplastics.com
Comments & Suggestions : webmaster@complexplastics.com
Designed By Weblord Inc, (514) 696-2742 © 1996
Last modified: Friday, December 02, 2011 09:22 AM
DocRef_0_11-18- 2006_
12/02/2011